Agent

Sync

™ Gives Your Real Estate Business A Boost!
Are you strugglling to get found online? If so, it's likely due to inaccurate and/or inconsistant information across many listing sites like Google, Bing, Facebook, Yelp, Homes.com, Zillow.com, Realtor.com, and many more. This is where AgentSync™ listings management and distribution services can help.
AgentSync™ does the work required to manually update your Real Estate Business information on over 100 listings sites including the key sites listed above. This process gives your business a very big advantage online and frees you up to stay focused on your next deal.
Plus, once your listings have been syncronized, we provide you with a custom built AgentSync™ Contact Card for just $99/yr.* - reducing your need for business cards.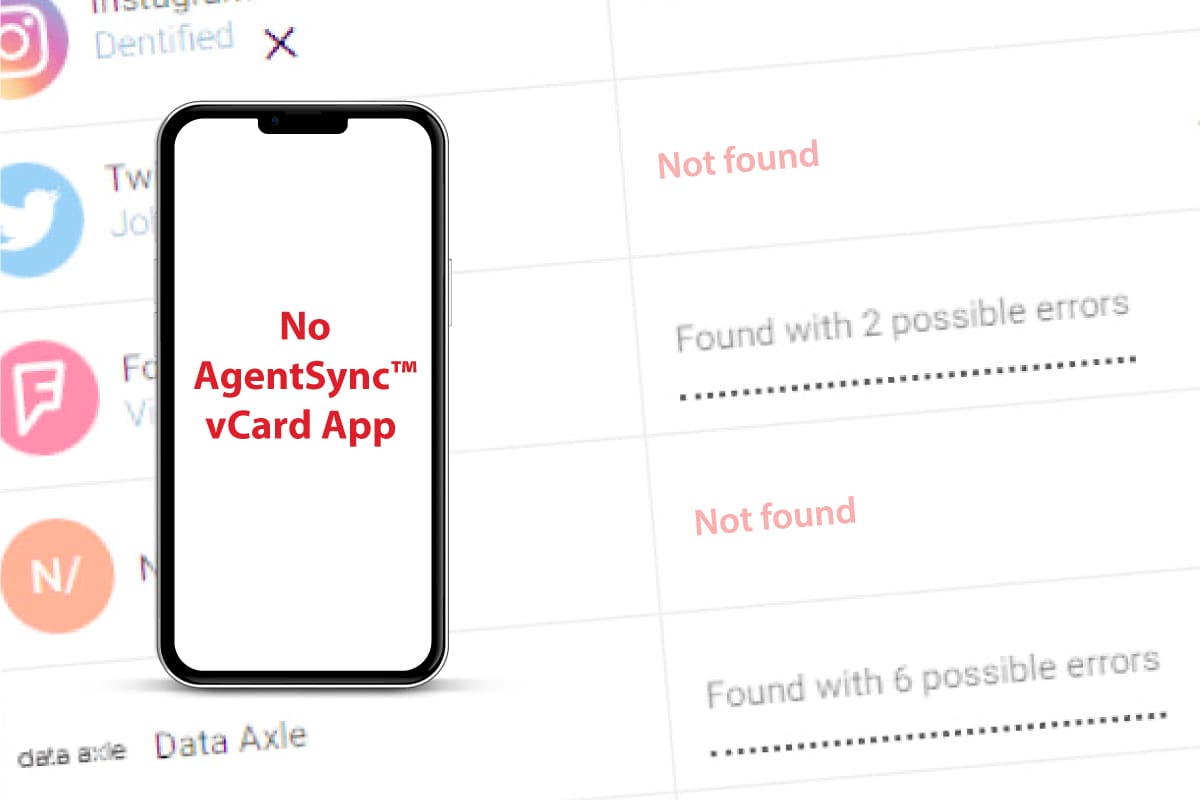 Why Do I Need to Claim and Manage My Profiles?
Well, let's say your information on Zillow doesn't match your profile in Google, Facebook, or Realtor.com and; making matters worse, shows your old brokerage. This is a very big problem in that you're confusing potential clients, violating the CA DRE Guidelines, and likely costing yourself tens of thousands of dollars in lost commissions.
Keep reading below to see how AgentSync™ fixes these issues helping to increase your chances of closing more deals and making more in commissions.
The Agent

Sync

™ Team is Here to Help!
Our team of experts make it easy for you by doing the heavy lifting of manually updating and synchronizing your online business information!
We'll give you access to our FREE Business App platform where you can securely share your login information and passwords for your accounts on: Zillow, Homes, Realtor, LinkedIn, Facebook, Instagram, Google Business and YouTube. You'll answer a few questions to verify your agent information.
We'll then create custom branded images for each of your key profiles and ensure your information is accurate and synchronized across over 100 listing sites. The best part is, the entire process is completed within 2 to 3 business days!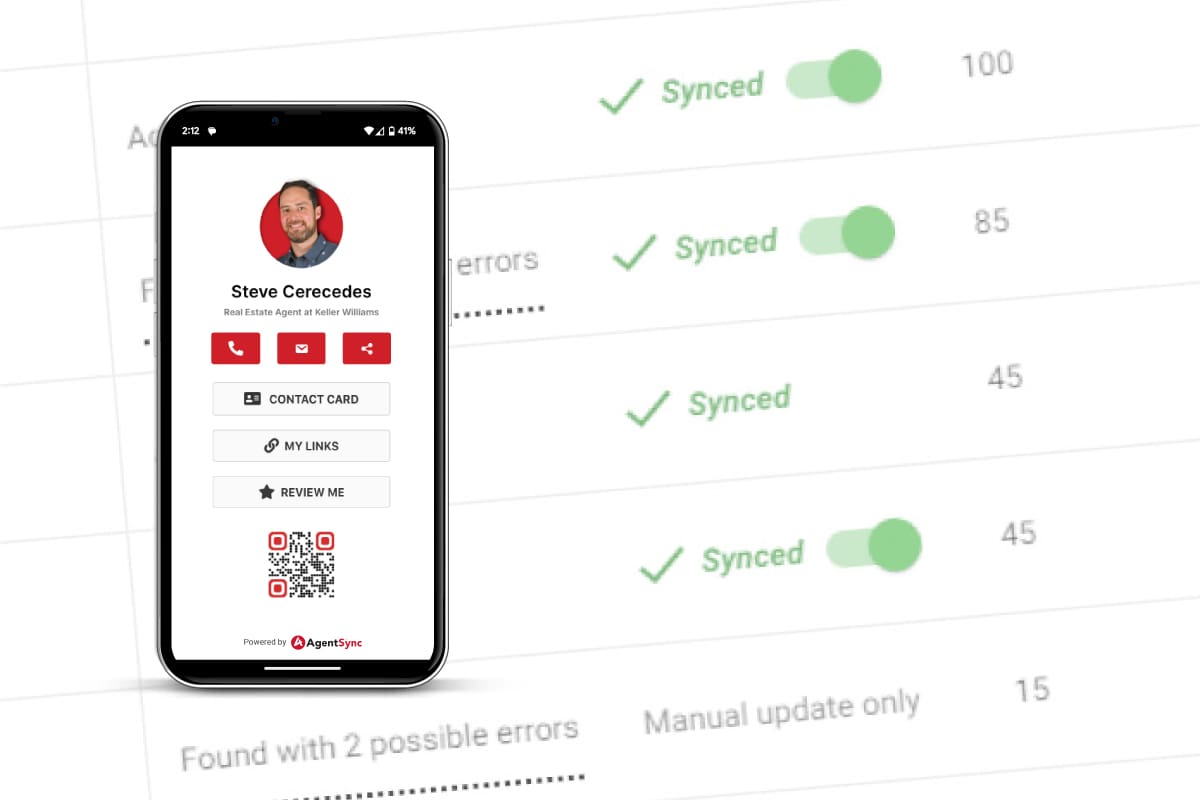 Don't wait - get

SYNCED UP

today!
Ensure your information is accurate on the "Big Eight" profiles as well as hundreds more listing sites like Yellowpages.com, Twitter.com (X), and more. With access to our Business App, you can monitor and update your information across the web. No matter where your client's find you, they'll get accurate information with professional branding, which can increase the likelihood that client chooses you.